All companies can carry out
value creation and value optimization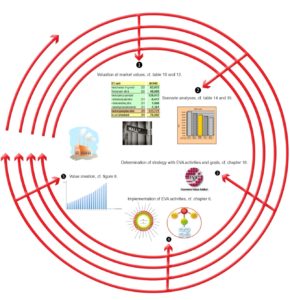 Taken from the book, the figure below illustrates that a company's value creation and value optimization work is everlasting. All companies can carry out value creation and value optimization. However, this does exclude those that are  optimized on all the approximately 300 value drivers CDI Global work with. But no one ever is.
Buy the book and get further inspiration to value creation in your business. You are also welcome to contact us for an informal chat about value creation. It will not cost you anything before a possible cooperation agreement has been signed.
Learn more about CDI Global at http://www.cdiglobal.dk
Besides valuation of companies on terms as if they were listed and to advise company owners about value creation and value optimization of their business, CDI Global also specialises in the sale and purchase of businesses, generational shifts and M&A´s.